Fully Managed Hosting
Our Fully Managed Server Hosting means you never have to touch your server or manage its configurations. Our in-house engineers will set up, protect, and manage your server. It's like having your own web server IT staff without all the cost.
Our WordPress Toolkit
The most complete, secure and versatile server toolkit for WordPress
WordPress Simplified
One-click installer to initialize and configure WordPress from start to finish. One dashboard to mass-manage multiple WordPress instances.
Stage and Test
Test new features and ideas in a sandbox before pushing them to production – No plugins required, no separate server needed.
Cut Out Complexity
Stage, Clone, Sync, Update, Migrate and other complex tasks executed with one click. No more stressed-out dev teams and high-risk activities.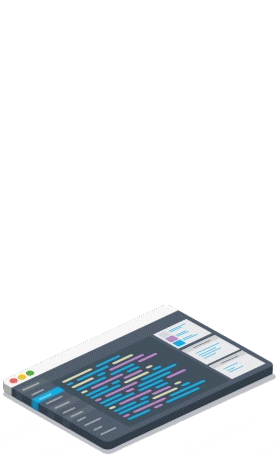 Secure Against Attacks
Hardens your site by default, further enhanced with the Toolkit's security scanner. No security expertise necessary.
Run and Automate
Singularly or mass-execute updates to the WP core, themes or plugins. Monitor and run all your WordPress sites from one dashboard.
Simple, but not Amateur
Get full control with WP-CLI, maintenance mode, debug management, search engine index management and more.
Security and Reliability
All hosting servers are under direct control of certified engineers at all times in a secure, state-of-the-art East and West Coast data centers. Both centers are certified Tier 3+, meaning at least 99.999% network uptime guaranteed. They're also connected to each other directly by a redundant, low-latency private fiber connection, and staffed 24/7/365 with HP-certified technicians and armed security. So there's no safer place to keep your valuable data.
Personalized Customer Care
Since we fully manage your server, just make a request to us for any changes or issues with your site, email, ftp, or any other hosting need.
Quality & Commitment
We are constantly evolving with new, proven technology and committed to being your lifetime web hosting partner.
High Performance Servers
With performance and security monitoring our team ensure your web server runs at peak performance, so you can stay focused on your business.
Great Prices
While most fully-managed hosting plans start at $200/month, we excel in giving you that same experience at a fraction of the cost.
Reliable Hardware
We've loaded up our VPS servers with double the RAM and generous SSD storage for lightning-fast response times.
Servers For Your Language
PHP, MySQL, Perl, Python, Ruby come pre-installed but we can customize any Linux-based application, server software, or OS component
All plans include our fully managed server support. Let us worry about your server so you can focus on growing your business.
Standard
$35
per month*
High-performance hosting for your WordPress sites, from personal projects to high-profile clients.
Designed for:
Small business, designers & developers, personal projects
5Gb Premium Storage
100 Gb Data Transfer
1 Domain
Pro
$65
per month*
More storage, more domains, and 5x the bandwidth, space that meets your robust needs.
Designed for:
Freelancers, in-house marketing teams, design & development resellers
10Gb Premium Storage
500 Gb Data Transfer
10 Domains
Enterprise
$115
per month*
Professional grade server with plenty of disk space and bandwidth to scale resources.
Designed for:
Digital Media Companies, e-commerce, and app developers
25Gb Premium Storage
10 Tb Data Transfer
Unlimited
*Price reflects purchase of yearly hosting plan
Powerful Add-Ons
Upgrade your hosting plan with these stand-alone tools and services that will boost your experience.
Security +
Protect your web assets and traffic with our premier security platform. A response team will continually scan your site and cleanup any malware or hacks. Combined with a Global CDN your sites will be faster and highly protected.
SSL Certificates
Secure your data and transactions with the encryption and encryption of an SSL certificate. Google highly recommends installing an SSL if you want to improve your rankings.
$65 / year
each certificate
Site Mover
Our server experts will seamlessly move your site the right way and in most cases without service interruption.
WP Management
We'll safely update the WordPress core along with all your plugins & themes. We'll test to make sure they all continue to work together. We also include backup & restoration services.
WP Speed Boost
A speedy WordPress site is vital for a positive user experience and will greatly affect your Google page ranking. We can optimize your WordPress site to speed up traffic and pass Google's mobile speed standards.
G Suite
Keep your company connected with Google's suite of collaborative apps, email, and file storage. You'll also get the power of gmail with the branding of your domain name.
Need Help Finding the Right Solution?
Let us help you cut through all technical mumbo jumbo. We  pride ourselves on providing clear, concise communication so you can make the best decisions for your business.